Boost Your Immune System Naturally
We have several products available in our office to help feed your immune system so that it can build a strong wall around you and keep the bacteria and viruses out. The products we carry are available only through doctors. Many have found relief with their proper use. They come from two companies, Standard Process and Mediherb.

Standard Process started the whole food nutrition approach way back in the 1920's and has been going strong ever since. Standard Process incorporated Medherb's herbal product line to complement their whole food approach. Mediherb is the herbal leader on the market and has set the standard for herbal products. Read more about both Mediherb and Standard Process at www.StandardProcess.com.

When it comes to the immune system you have to put yourself in one of two categories; Prevention or Active Infection. Each situation has specific nutritional needs.  For more information, please click on this link to review the supplements mentioned below Medi Herb
Prevention
It's unreasonable to think that we can prevent any and all encounters with viruses and bacteria, that's why we are given an immune system to keep these invaders out. To feed your immune system so it can build a strong wall around you we have three primary products we recommend.
Immuplex: A whole food multi-vitamin for your immune system. Click "Immuplex" and/or "Immuplex Detail Sheet" for more information.
Epimune Complex: Another mulit-vitamin approach based on a mushroom blend. A product with an interesting history. They discovered the immune system boosting nature of the mushrooms when they realized that factory workers who processed the mushrooms rarely got sick. Click "Epimune Complex" and/or "Epimune Complex Product Detail Sheet" for more information.
Echinacea Premium: One of the strongest Echinacea blends you'll find. Some brands need more than 100 doses to match the standardized extract found in one dose of Mediherb's Echinacea Premium. Mediherb has found it most beneficial in taking it daily for prevention. It's available in either tablets or a liquid. Click "Echinacea Premium", "Echinacea Premium Brochure", "Echinacea Premium Product Detail Sheet", and/or "Echinacea – A New Understanding" for more information.
Active Infection
If your immune system has been compromised for whatever the reason and you are fighting an active infection whether it is viral or bacterial the following products are designed to give your body what it needs to fight off your invaders. In general, the sooner you take them when you feel something coming on the better the results. Many are keeping a supply in their home to use at the earliest hint of an infection. For more information, please click on this link to review the supplements mentioned below Medi Herb
Congaplex: A whole food product with the food your immune system uses in mounting an attack on any virus or bacteria that has invaded your body. Click "Congaplex", "Congaplex Product Detail Sheet", and/or "Congaplex – Effect on T Cell Study" for more information.
Andrographis Complex: An excellent herbal companion that combines well with Congaplex. Click "Andrographis Complex", "Andrographis Complex Brochure" and/or "Andrographis Product Detail Sheet" for more information.
Something You Can Do At Home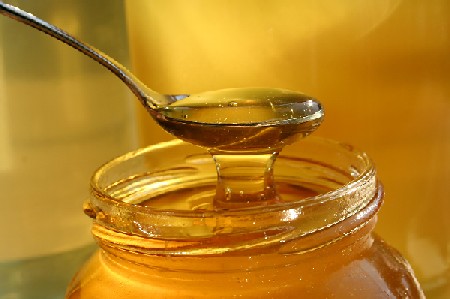 Get some Bragg's Organic Apple Cider Vinegar (available locally) and Raw Honey (locally grown is best). Mix 1 tablespoon of each in a 1/2 glass of warm water. Not hot where you have to sip it but as warm as you can handle it and still drink it down. Take once each morning as a preventative or 3-5 times daily when fighting an active infection.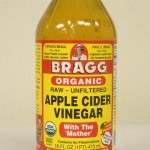 This comes from an old text titled Folk Medicine – A Vermont Doctor's Guide to Good Health by Dr D.C. Jarvis MD. Based on his observations one became more likely to come down with something when a morning urine specimen would change from acidic to alkaline. The change in acidity would come about from temperature drops, negative physical stress, and/or mental stress. The apple cider vinegar helps keep your system acidic and the raw honey is medicinal.
Give our Perryville chiropractic office a call to schedule an appointment today!
---
Boost Your Immune System | Perryville Chiropractic Center